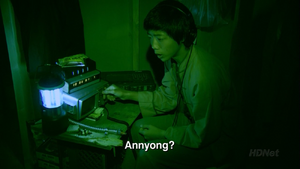 While in prison, George Bluth created a line of low-calorie protein bars called Bluth Banana Jail Bars under the Caged Wisdom brand. They claim to be low-carb.
Cindi Lightballoon claimed to have lost four pounds from a diet including these bars. ("Shock and Aww")
Annyong Bluth was eating Bluth Banana Jail Bars whilst living between the walls in Balboa Towers. ("Mr. F")
Community content is available under
CC-BY-SA
unless otherwise noted.