Brian Grazer (born July 12 1951) is an Academy Award-winning producer Brian Grazer has been making movies and television programs for more than 25 years. He is a producer of Arrested Development.
Bio
Brian was born in Los Angeles, California in 1951 and graduated from USC's School of Cinema-Television in 1974. He then attended USC Law School for one year, but quit in 1975 to pursue a life in Hollywood.
Career Background
He worked for several years developing projects. In the early 1980s he met Ron Howard and they teamed up, with Howard directing several films. In 1986 they founded Imagine Entertainment which produced TV series and films (including Dr. Seuss' How the Grinch Stole Christmas, The DaVinci Code, and American Gangster.) In 2003, Imagine Entertainment brought Arrested Development to TV screens via the Fox Network.
Images
→ See 29 pictures of Brian Grazer at Images of Brian Grazer.
Videos
→ Watch more videos at Videos of Brian Grazer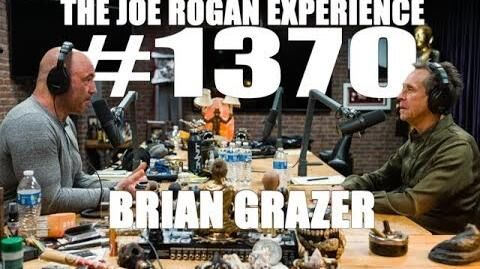 External links
Community content is available under
CC-BY-SA
unless otherwise noted.