The Narrator, voiced by Ron Howard, narrates the events of Arrested Development from a third-person perspective. Ron Howard is not directly credited for the role, but he does voice the narrator in all 84 episodes.
About
Narration style
The narrator could be considered a "Detached Observer" type of narrator, as he is no character directly involved in the story and never speaks of himself. However, he occasionally does interject his own opinions on the bizarre acts of the Bluth family via his intonation and interjections and could be considered a "Commentator" type of narrator.
Personality
Although initially just guiding the audience through the fast-paced storytelling of Arrested Development, the narrator eventually gains a personality and interjects his own commentary. At times he insults members of the Bluth family such as G.O.B., as seen in "Motherboy XXX" and "Family Ties" and Buster in "The Immaculate Election". The narrator also takes pride in his narration, going so far as to insult the Scandalmakers narrator in "Spring Breakout".
Connection to the Bluths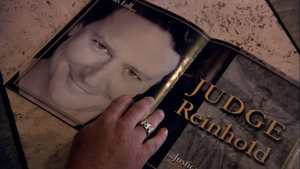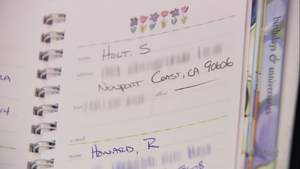 It is never clearly stated how the narrator is related to the Bluth family. It is intentionally left ambiguous whether the Ron Howard character that appears in "Development Arrested" and Season Four is supposed to be the narrator of the series or if it just a coincidence. On a couple of brief occasions, it is suggested that Ron Howard is the narrator, as seen in "Fakin' It" when a hand with an "RH" ring turns the page of a magazine and in "Exit Strategy" when George Michael sends Ron Howard an invitation to Maeby's 16 birthday party and the following line of dialog occurs:
Season Four does not offer a straight answer to the question, as the Narrator on one hand constantly refers to the on-screen Ron Howard in third person, but on the other hand always tries to paint Ron Howard, and his daughter Rebel Alley, in as positive a light as possible.
Ron Howard interview
In May 2013, Ron Howard was interviewed for a TIME magazine article about Season Four, and in an excerpt he said:
Quotes