Arrested Development series showrunner Mitch Hurwitz re-edited Season Four into a twenty-two episode chronologically ordered season titled Season Four Remix: Fateful Consequences. It was released on Netflix on May 4th, 2018.
Announcement
The re-edit was announced on Twitter on May 1, 2018 from the official Arrested Development twitter handle. The tweet contains a letter penned by series creator and showrunner Mitch Hurwitz.[1] This announcement comes only a week after Henry Winkler was interviewed and mentioned that Arrested Development Season Five was going to be released on Netflix mid Summer 2018.
History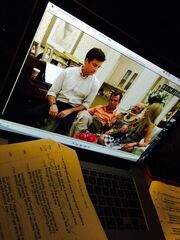 In May 2013 before the series was released Hurwitz encouraged everyone to watch the 15 episodes in order in order to appreciate the layered storytelling mechanism they crafted.
In October 2014 Hurwitz announced he was re-editing Season Four to be in chronological order. [2][3] After the interview Hurwitz mentioned that the re-cut was happening primarily "to try and get the studio more interested in Season 5."[4]
In November 2014 Ron Howard tweeted a couple of pictures saying: "Recording new narration for re-edit of @ArrestedDevelopment 4. New footage, new jokes - Feels like a whole new season"
Episodes
1 | 54
2 | 55
3 | 56
4 | 57
5 | 58
6 | 59
7 | 60
8 | 61
9 | 62
10 | 63
11 | 64
12 | 65
13 | 66
14 | 67
15 | 68
16 | 68
17 | 68
18 | 68
19 | 68
20 | 68
21 | 68
22 | 68
New jokes & scenes
All episodes feature new narration by Ron Howard and additional recaps of overlapping storylines. Some episodes have additional jokes and dialog and a summary of these can be seen below. For a more detailed list of removed lines, check the individual episode pages for the original cut. To see even more additional dialogue, check the individual episode pages for Fateful Consequences.
"Re Cap'n Bluth"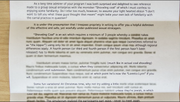 A fan letter explains the sexual act of 'Shoveling Coal'
Narrator comments on Michael Cera's age the first time he appears on screen, saying "The time at sea had clearly aged the boy".
The Showstealer Pro Trial Version watermark on old footage has been replaced with "Property of Twentieth Century Fox".
The flashback to "Development Arrested" contains different cuts/camera angles to those used in Season 3.
In the original cut, the thing that goes wrong for Michael is the collapse of the housing market. In this episode, it is Lucille 2's body on the stair car.
"Three Half Men"
"A Couple-A New Starts"
Dueling "The Sound of Silence" with G.O.B. and Tobias in the Harbormaster's Lodge.
The scene with Lindsey cutting her hair has been completely omitted.
When the bus hits Tobias, Lindsay and then the narrator laugh along with the people on the bus.
"Just Deserters"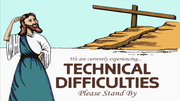 New music, "Lady Allure", plays behind Lucille as she smokes cigarettes into Buster's mouth, and when George collapses in the sweat lodge.
Extended dialog by Dan Harmon
Anne's uncle has a heart attack and the Miracle Network "technical difficulties" sign appears
"A Trial Run"
Extended dialog between Tobias and DeBrie at the Garden Grove Methadone Clinic.
During Lucille's trial, just as she's about to question Lucille 2, the narrator describes her as "green at screening witnesses", commenting on the obvious use of green screen during this scene.
George Sr. misses the trial while purchasing a larger sweat lodge, and not when he was passed out in the smaller sweat lodge.
At C.W. Swappigan's, Lindsay feels guilty because she realised that she can no longer go to the trial. In the original cut, she feels guilty because she is going to lie at the trial.
"The Parent Traps"
An added shot of Dean and Doug Fleer walking toward George Michael on campus.
The joke about Attitude magazine was edited out of the scene between Michael and P-Hound.
G.O.B.'s flashback to the storage locker happens when he is in hospital, rather than when he is locking Tony Wonder in his illusion at the Gothic Castle.
The voice G.O.B. hears when he is storage locker gives two different versions of the advice. During this episode, it says "If you don't open up and let someone else in, the treasures you have inside will never come out and you'll never be happy." However, in the original cut and in the next time section of this episode, it says "You know, if tomorrow you won't open up and let someone else in then the treasures you have inside may never come out." The voices are different too.
G.O.B. proposes to Ann again when he is in hospital.
"One Degree Of Separation"
The Fantastic Four poster is new.
George Michael asks Maeby whether people go to prison for attending high school when they are too old.
"The Weak Become the Strong"
The song Practice Kisses plays while the army discuss Buster in the mall.
"Modern Marvels"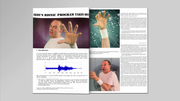 New establishing shot of Buster's medical facility, which is under Dick Cheney's hunting cabin.
A shot of DeBrie Bardeaux's "headshot" from Fantastic Four.
Tobias prays for God to heal DeBrie and vows to act for religious films again if she is healed.
Tobias signs DeBrie out of hospital and, when they return to hospital, he encourages her to dress as Sue Storm.
A shot inside the military magazine Top Secret
A tagline for Rebel Alley's PSAs is shown: "I mean Come on!"
"Recurring Dreams"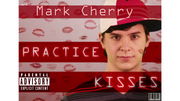 A shot of the album artwork for "Practice Kisses"
An extended scene with Johnny Bark and Joan Bark fighting about G.O.B.'s bees.
The narrator says that Babytock was also used on Maeby.
The scene with a pregnant Rosalita in Spain is no longer subtitled.
Mark Cherry wrote an entire song about being allergic to bees.
"Fun Night"
G.O.B. finds parmesan cheese and mustard in his bed.
George Michael and Maeby laugh at the stair car as if it wasn't their vehicle at the Opie Awards.
The narrator jokes about Happy Days star Marion Ross not being able to take a "no."
Lindsay and Marky Bark driving to the Herbert Love rally.
Buster giving the finger is blurred out.
G.O.B. does a magic trick where he pulls eggs from his mouth. Also, the entourage are all wearing T-shirts for The No. 1 Ladies' Detective Agency.
At the Opie Awards, G.O.B. sees Buster dancing at the Herbert Love rally.
"Moving Pictures"
A cover of Poof magazine appears with Tony Wonder on the cover.
At the border, the surveyor now says "no touching" instead of "no hugging".
"Get On Up"
The narrator mentions that "I...conic producer Ron Howard" met Michael.
At the hardware store, Barry now says "Cash. No receipt." instead of "I'm back."
Philip Seymour Hoffman is called a "legendary actor" by the narrator.
"What Goes Around"
"Lady Allure" plays when Lucille smokes.
The narrator says almost the same line as Ron Howard when talking about needing signatures.
"Locked and Loaded"
Emmett Richter's face only becomes blurred out after he identifies himself. 
G.O.B. calls the model home, a "model tomb". 
Michael tells G.O.B. that he's "got a chance to make a life here" instead of "got a chance to build a brand-new life." 
The songs "Shot By Love" and "What Could Be Better" no longer play when G.O.B. and Tony Wonder talk at Gothic Castle. The song "Balls in the Air" now plays during the flashback to their evening together. 
"Mixed Messages"
The comparison of the woodblock app and a turned off phone being tapped.
When Lindsay visits Marky Bark in prison, you can hear Tobias on To Entrap a Local Predator.
Maeby suggests that Lindsay wear a wig when she meets Herbert Love.
"Dire Straights"
Herbert Love gives Lindsay his cologne.
Maeby and Lindsay's phone call is longer.
Michael and George Michael's phone call is longer.
"Turning on Each Other"
The narrator summarizes why George Michael wants to change his name.
The scene where G.O.B. talks to Siri is shorter.
"Fast Company"
George Michael and P-Hound talk more about Fakeblock and Maeby.
The filming of Rebel's PSA is longer.
The Charlie Brown music plays after George Michael has left the dorm.
"Cinco de Cuatro I"
There is a recapping song at the start of the episode.
Perfecto tells Maeby that he would do anything for her.
"Lady Allure" plays when Ophelia kisses Buster.
Lindsay and Herbert Love's conversation at Cinco is longer.
Lindsay's speech at Cinco has new dialogue.
"Cinco de Cuatro II"
During the "On the next Arrested Development" segment, showing George living his new life as a woman in the penthouse, the narrator makes a reference to Transparent, in which Jeffrey Tambor appeared as a transgender woman.
There is a recapping song at the start of the episode.
George Sr. begs Lucille 2 not to mention the wall in her speech.
The Sound of Silence is cut off before the lyrics begin.
"Cinco de Cuatro III"
There is a recapping song at the start of the episode.
The narrator says that Michael fell in love with someone (Rebel Alley) for the first time since his wife.
There is a flashback to all the Bluths who have motives to harm Lucille 2.
References
Community content is available under
CC-BY-SA
unless otherwise noted.