The #BluthWalkOn or "You're Gonna Get Some Walk-Ons" contest was an online campaign run by Netflix and the crew of the fourth season of Arrested Development which offered six Arrested Development fans the opportunity to appear in an episode of the series' fourth season.
About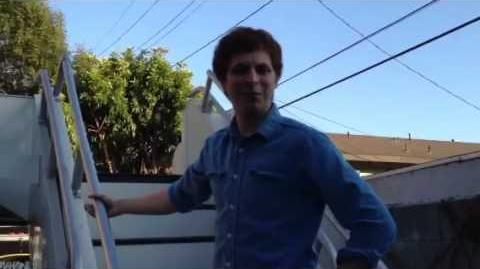 On October 4, 2012 it was announced that six Arrested Development fans would win the prize of their lifetime: a visit to the set of AD's Season Four to meet the cast and crew, and appear as background extras in an episode. The contest was announced with a press release and video featuring Michael Cera and Mitchell Hurwitz.
To participate, contestants had to submit an "original piece of Arrested Development content on Tumblr, Twitter, or Instagram using the hashtag #BluthWalkOn, or on the youregonnagetsomewalkons.com website. Entries included videos, photos, and a variety of artwork homages to the series. The contest states that the cast and crew of AD will pick their favorite submissions to determine winners.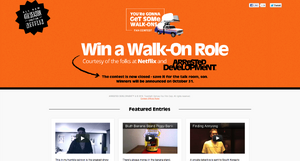 The semi-finalists were notified on October 22 and the six winners were announced on November 19, 2012.
Timeline
October 4, 2012 — Contest announced
October 16, 2012 — Cut-off day for entries
October 22, 2012 — Semi-finalists notified
November 19, 2012 — Winners announced
Winning entries
Example entries
Winner behind-the-scenes video
External links
Community content is available under
CC-BY-SA
unless otherwise noted.